I'm busy working on my blog posts. Watch this space!
Please reload
Happy holidays lovebirds! Feeling the December chills lately?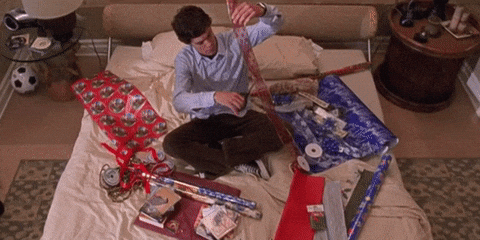 When everyone else is busy wrapping presents and preparing their menu for Christmas Eve, tons of couples out there are also running around jumping from one location to another, searching for the perfect venue, hardworking suppliers, and yeah, you can think of more. And if you're one of them, well congratulations 'coz you're reading something that could give you some tips for your upcoming super special day. Consider this as an early gift because our team loves you guys very, very much! So gather your fav pen and your notebooks or pretty pink papers 'coz you might get something from what I'll be jotting down below. ;)
TIP #1
Before you go all excited in booking the suppliers you need for your big day, you must first do some research (tons actually!). Why the heck do you need to do this? You just need to search the net for suppliers and book your heart away, right? Right? Well, no. Really. Trust me.
A great way to start is to familiarize yourself with terms that suppliers usually use. Like for example, our team offers video services like Onsite/Same Day Edit Video, Prenuptial video, Wedding films, Aerial videography, etc. etc. etc… If you do not recognize these terms, well mate, you have a long way to go so better start your day the Google way. ;) Read. Read. And read.
Websites, emails, and social media sites play an important role in the wedding industry today. Most suppliers promote their business and communicate with their clients through these channels. Use these tools. Research. Read client reviews, feedbacks, and comments because the supplier's previous clients are your best source of information. After all, you have to make sure that you can entrust your special day to these people. There are actually tons of websites and bridal pages you can visit, and you can also join in on forums for wedding preps. Don't be afraid to chat with other future brides and grooms like you. Share your thoughts with them and you'll be surprised to find out that you are learning from them too.
You can check out these sites and indulge yourself to more wedding ideas! (I know. You're welcome. ;))

https://www.facebook.com/theweddingtipsheet/
https://www.facebook.com/groups/weddingsphilippines/
https://www.facebook.com/groups/180099315481333/
TIP #2
For those who are a bit tight on the moolah, be wise on your budget and prioritize like a pro. If you want a gorgeous gown or a "swabe" groom's suit but don't have the budget for a designer, search on the internet or search Pinterest for ideas and designs. There are dozens of styles to choose from. You just have to look for a talented "manang or manong mananahi" to make your dream gown or suit become a reality.  You can also run to the all-time favorite shopping spot of many, "Divisoria". I have met a lot of brides who purchased their wedding gown in Divisoria. Why not right? What I have heard is that they offer a variety of gowns from the simple-looking ones to the "mala-Disney Princess" type of gowns. Cool huh? You just have to be ready to search and haggle.
Another tip to stretch your budget is to "D.I.Y." your way to your wedding. I know it sounds scary, but for those couples who want to cut down on their expenses, DIY-ing is a fun and good idea. You can make a lot of stuff for your wedding, from bouquets to invitations, or cute souvenirs and signboards. It's also a great way to add some personal touch to your wedding day. You can ask your partner to do it with you. Consider it a test of teamwork for you and your hunny-bunny. You also get the chance to bond, let's say a cup of coffee or hot chocolate while creating your wedding invitations? I'm pretty sure you'd love that. You just have to get your creative juices flowing and you're good to go.
Here's a photo of my DIY during one of the bridal fairs we participated in. We didn't have enough time to prepare and we were actually short on the budget. Most of the stuff we had in our booth were borrowed and handcrafted. But we survived! Lol!
Be wise on choosing where to put your budget into. You just need to learn to prioritize and pay close attention to the stuff you can cross out on your list. Do you really need to spend that big on your wedding shoes? Or do you really have to buy an expensive Eau de toilette when you can actually spend the money on your hotel room or add it to pay one of your suppliers. Be practical but wise. Don't spend too much on things that won't probably last long. Keep this thought in mind, "Things end, but memories last a lifetime."
TIP #3
You're having a great time with DIY and visiting stores for your wedding essentials. You've booked your suppliers for your big day and you're all pumped-up crazy to just walk down the aisle and say "I do". But wait, have you talked to your coordinators? Did you meet your videographer and photographer? Have you visited your couturier? Did you talk to your parents or relatives about the plans you've made for your wedding? Should you be doing all of these? The answer to that is a BIG YES! You see, communication plays a big part in making your dream wedding come true.